Hi! If you're looking for something to make your next gathering stand out, you've come to the right place! We specialize in providing Karaoke and DJ Entertainment to private parties for adults and kids in the Frederick County, Maryland area. Karaoke can make your party much more fun and memorable. It is sure to get everyone involved and having a great time. Check out our site and if you think we might be a nice addition to your next gathering give us a call or drop us an email.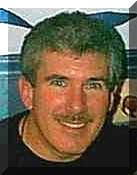 Hi, I'm Larry from Larryoke Karaoke. Singing will liven up any party with your friends and family. Feel free to email me with any questions or you can call 301-514-5506 and leave a message. Check out our site and look through our partial song listing to get an idea of the type of music we have. I think you'll find something to suit everyone!

Give us a try, I know you'll have a great time! The one thing we consistently hear when we start a show is:

This Party Just Got Better!!

We offer karaoke/DJ services for all kinds of private parties, weddings, and anniversaries — you name it. We will make it more entertaining for everyone involved.Contact Now

Brought to you by
Click Here To See My Thumbtack Spotlight Interview!!
This page was last updated on 6/20/16.